RSI (Relative Strength Index) is a popular trading indicator which indicates overbought and oversold area of the price movement. Usually 70 and 30 levels are used to identify the overbought and oversold area. Above 70 level indicates overbought area and below 30 level indicates oversold area. 50 level is used for trend changing. If price cross 50 level from lower to upper, then it indicates uptrend. If price cross 50 level from upper to lower, then it indicates downtrend.

In this tutorial, you will learn:
(1)how to set RSI indicator on your chart,
(2)how to customize its parameters,
(3)how to remove this indicator from mt4 chart.

How to set RSI indicator
First open your chart. Click on "Insert". Then click on "Indicators" and "Oscillators". You will see your desired indicator. Then click on "Relative Strength Index" .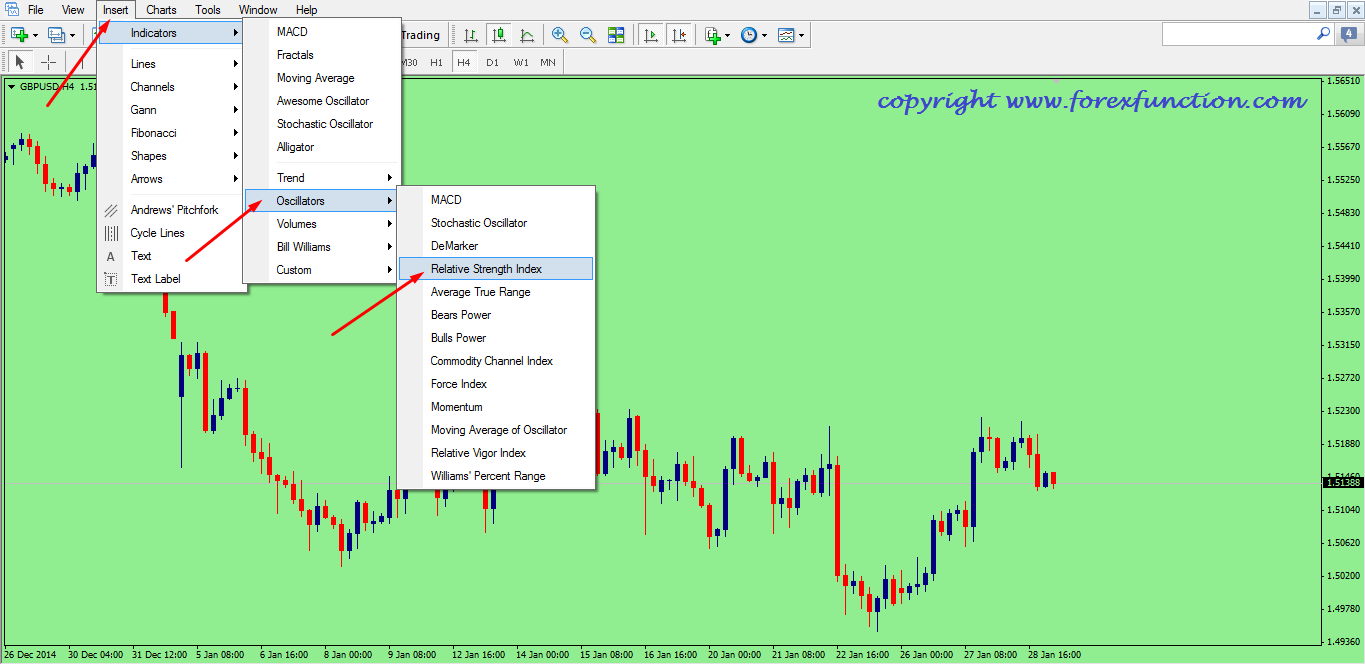 How to customize its parameter
You will get new window to customize the parameters of RSI indicator. In "Parameters" tab, you can change "Period" option. You can put your desired value on period box. Here you can change the color and width of RSI indicator.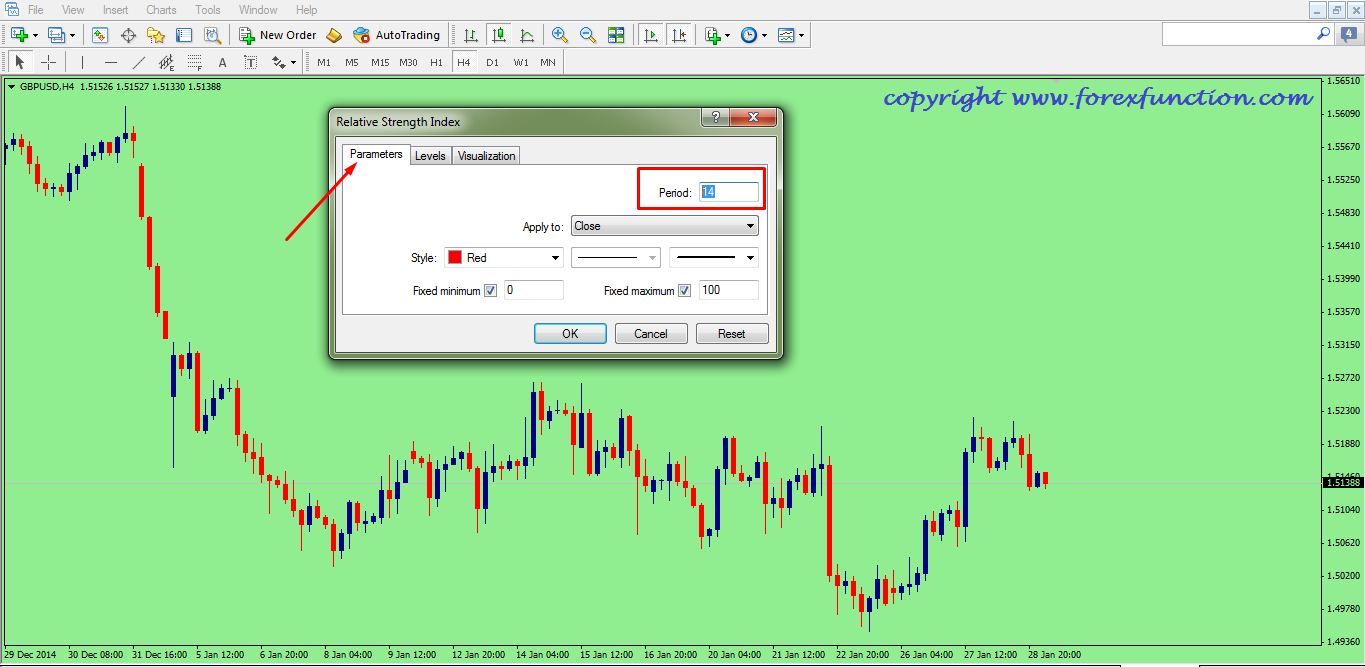 In "Levels" tab, you can add levels on RSI indicator. Click on "Add" and you can put value on level. You can add 30, 50 and 70 level. You can change the color of the level lines.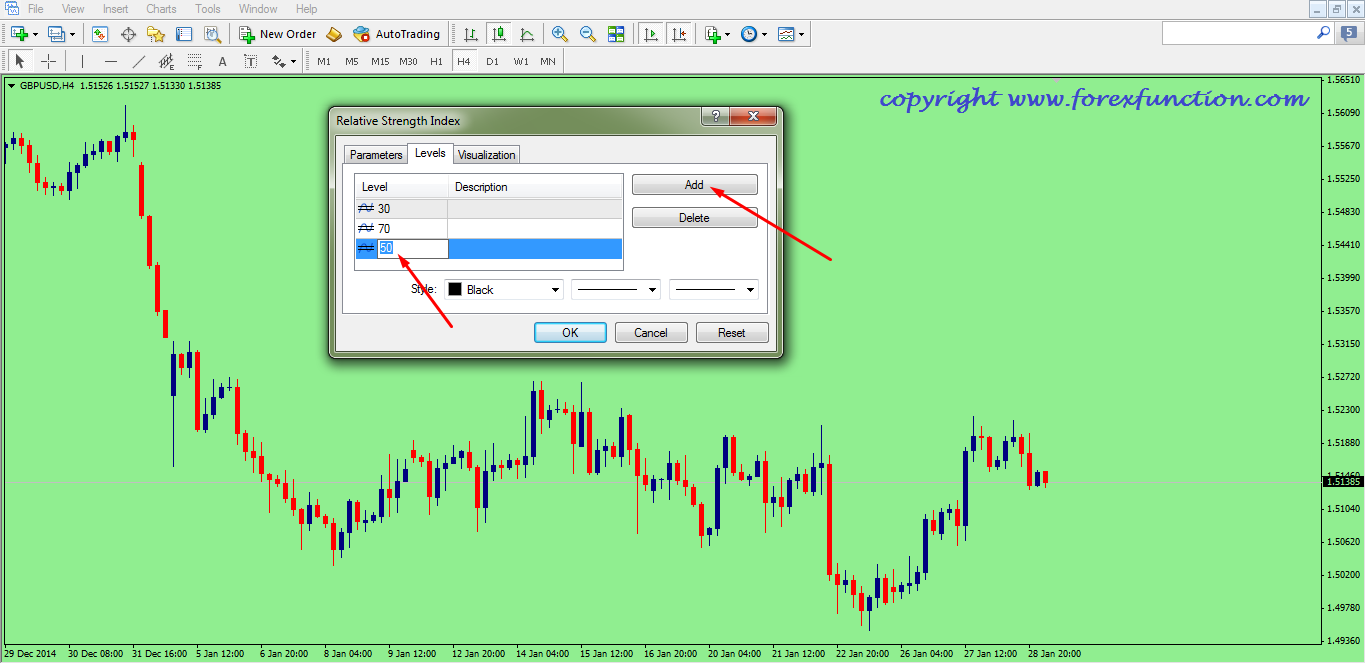 How to remove RSI indicator from chart
You can remove this RSI indicator from your chart. Move your mouse on the indicator and press on "Right-button". New window will be appeared. Then click "Delete Indicator Window". Thus RSI indicator will be disappear from your chart.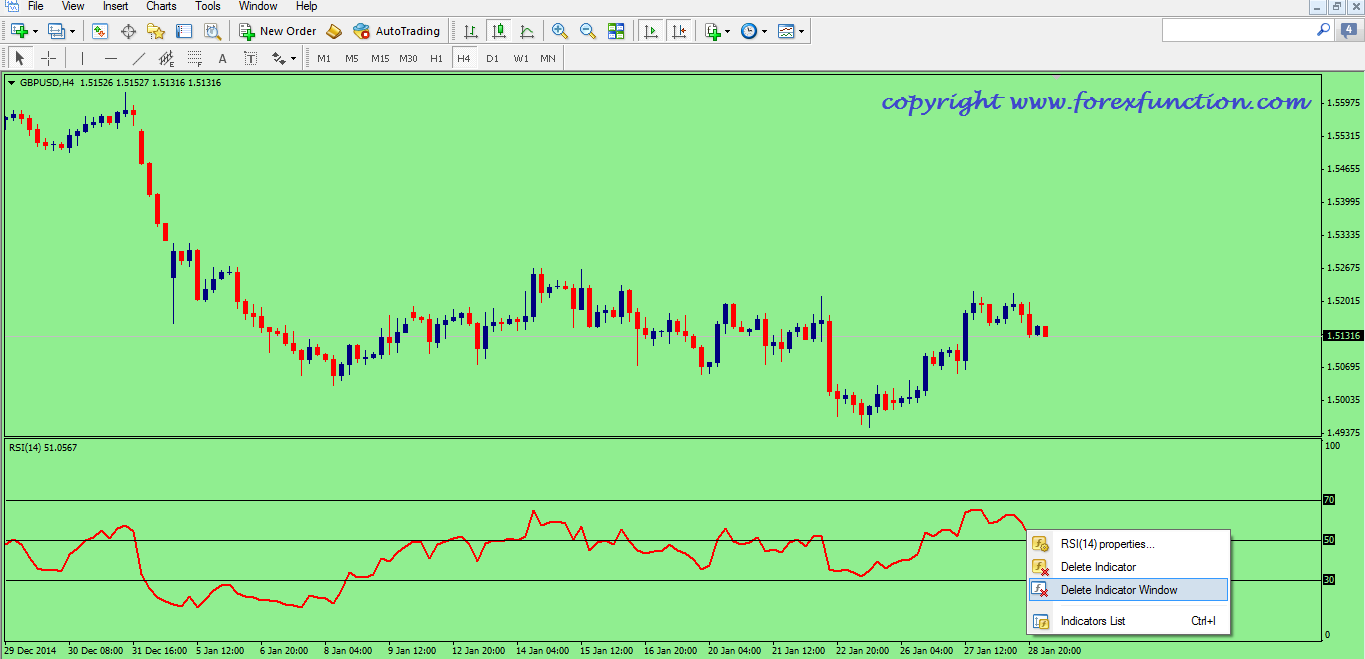 Submit Your Comments: