Moving average is very important indicators on mt4 chart. Many traders use this MA for technical analysis. In this lesson you will learn how to set moving average indicator on your MetaTrader4 chart.

1. First open your mt4 platform. In the menu bar, click on "Insert". Then click on "Indicators". From right side window, click on "Trend". Then you will see many indicators. Click on "Moving Average".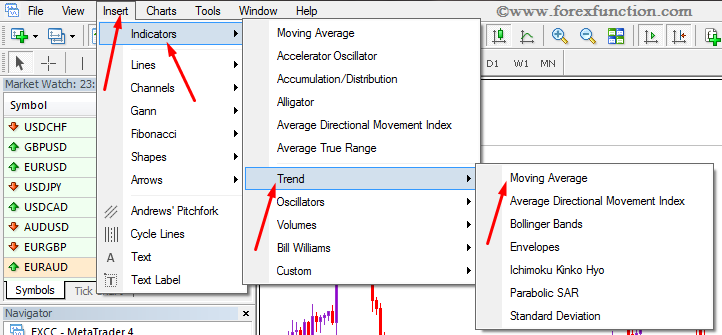 2. New window will be opened. You will see 3 tab on that window. In Parameters tab, you can set your moving average value on period box. You can change MA method. There are four types of method such as Simple, exponential, smoothed and linear weighted. You can choose as your wish. Simple and exponential MA is very popular. If you select Simple, then your MA will be called SMA. If you set exponential, then MA will be called EMA
You can change also apply to such as Close, Open, High, Low and several other options. You can customize MA color from Style.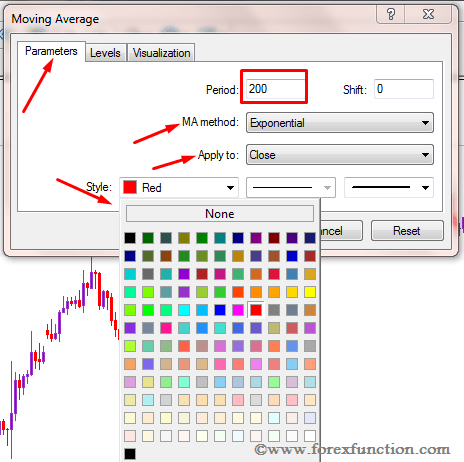 3. In Level tab, you can set channel with main MA. Click on Add, then double click on Level and put distance value from your MA. This option is not compulsory. You can avoid this parameter or keep the value 00.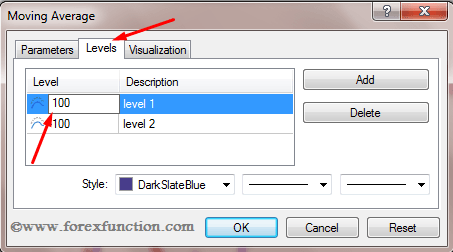 4. In visualization tab, you can see the time frame where you can use this moving average. If you select All timeframes, then you will see your MA on all time frames.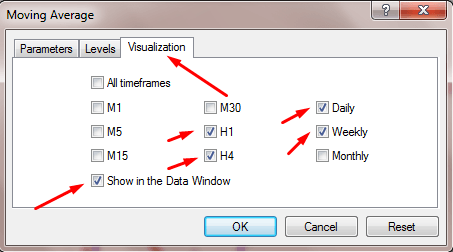 5. Thus you can easily set moving average on your chart.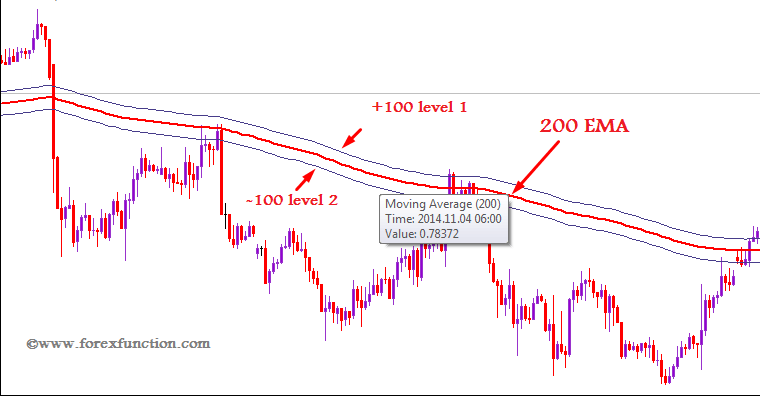 Submit Your Comments: