MACD is a powerful trading indicator which provides direction and momentum of any trend. MACD means moving average convergence/divergence. It is used for identifying the trend of the market. Above 0.0 level of MACD, it is considered as uptrend and below 0.0 level, it is considered as downtrend of the market. This tutorial shows you how to set MACD on your mt4 chart. You will learn also how to change parameters of MACD from this tutorial.

First open your mt4 terminal. From the menu bar, click on "Insert", then click on "Indicators". After that click on "Custom". You will find new window as like below image, then Click on "MACD".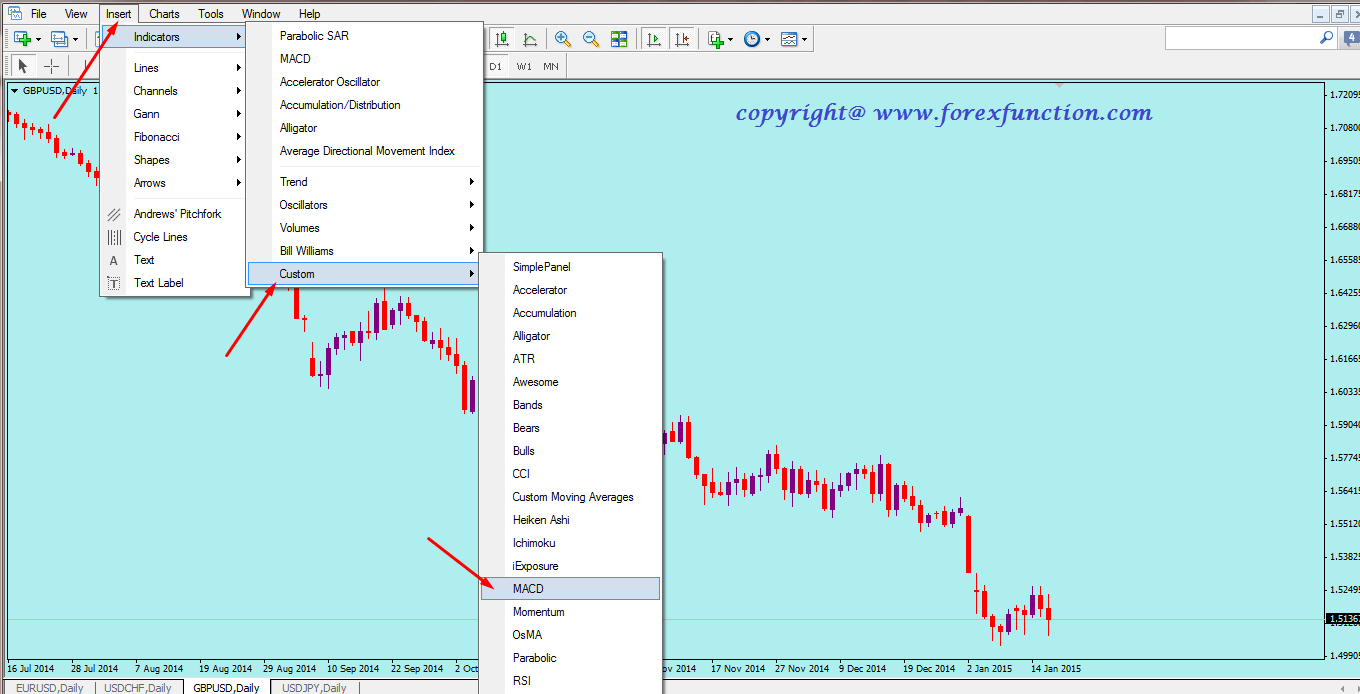 You will get new window to edit parameters of the MACD. Click on "Common" tab. You do not need to change any parameter on Common tab. You can use default setting of it.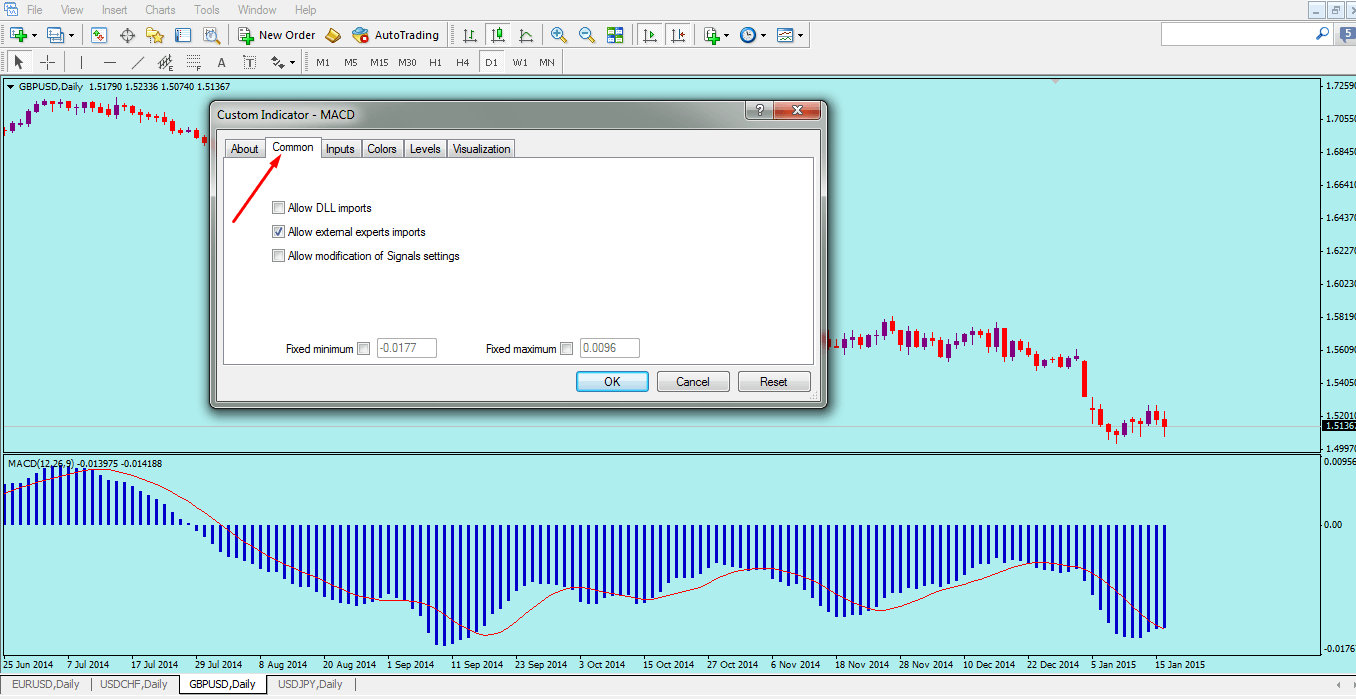 In "Input" tab, you will find three variables. You can change the value of these variables. To change any value, you need to double click on the value and put your desired value. Then click on "Ok" buttom.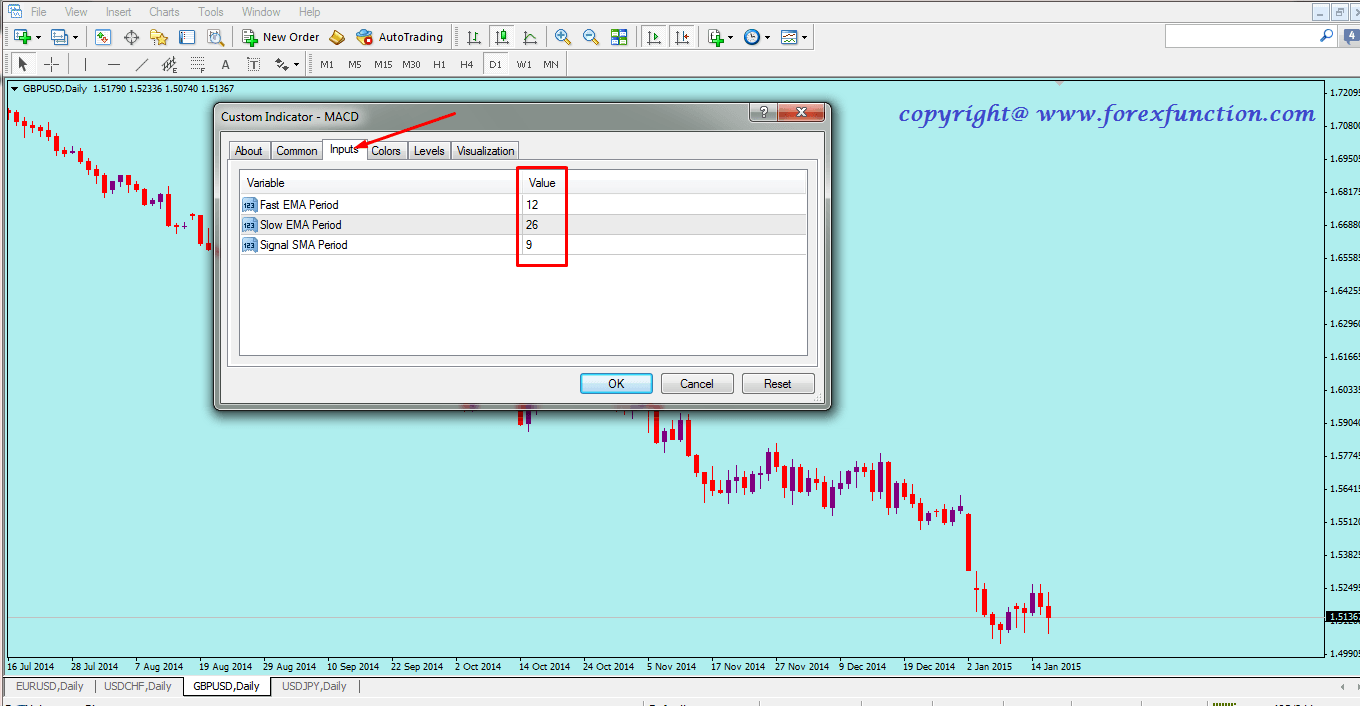 In "Colors" tab, you can customize colors of the MACD indicator. Double click on color and chose color as your choice. You can also change width and style of MACD.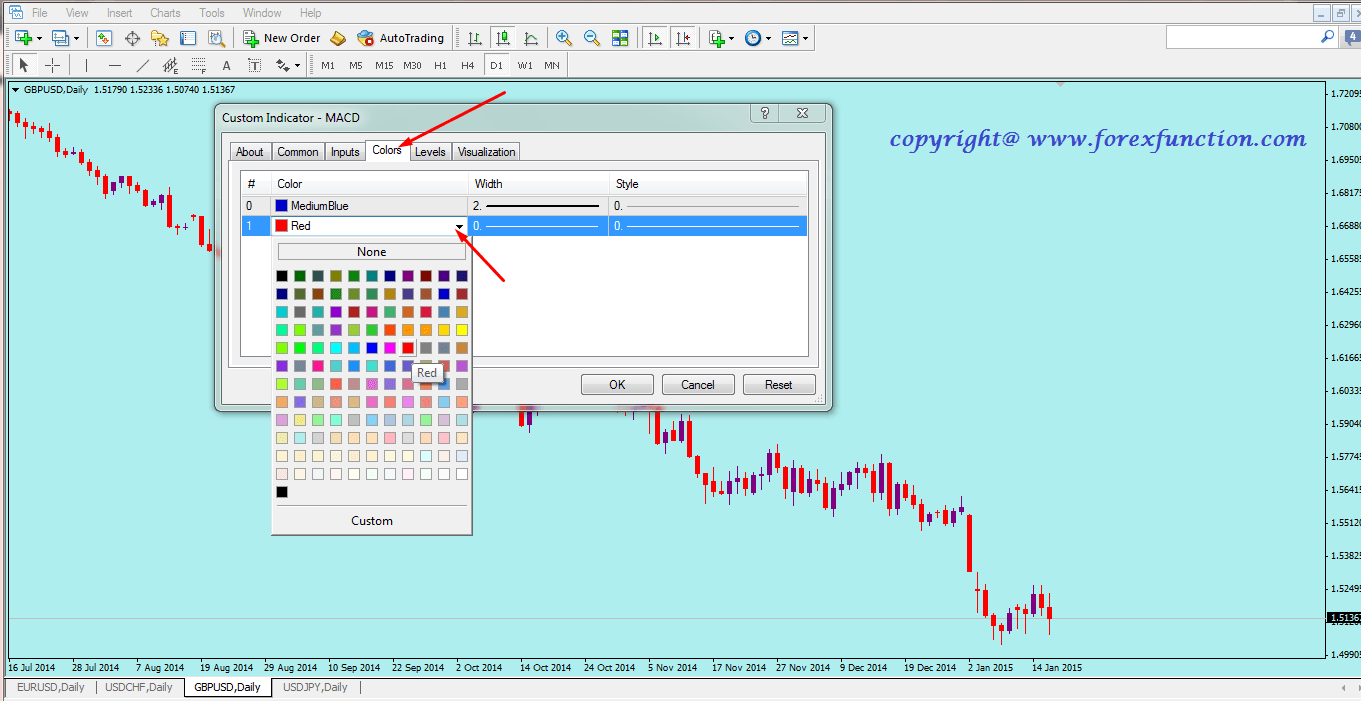 You can add levels on MACD from the "Levels" tab. Click on "Add" and set your desired level.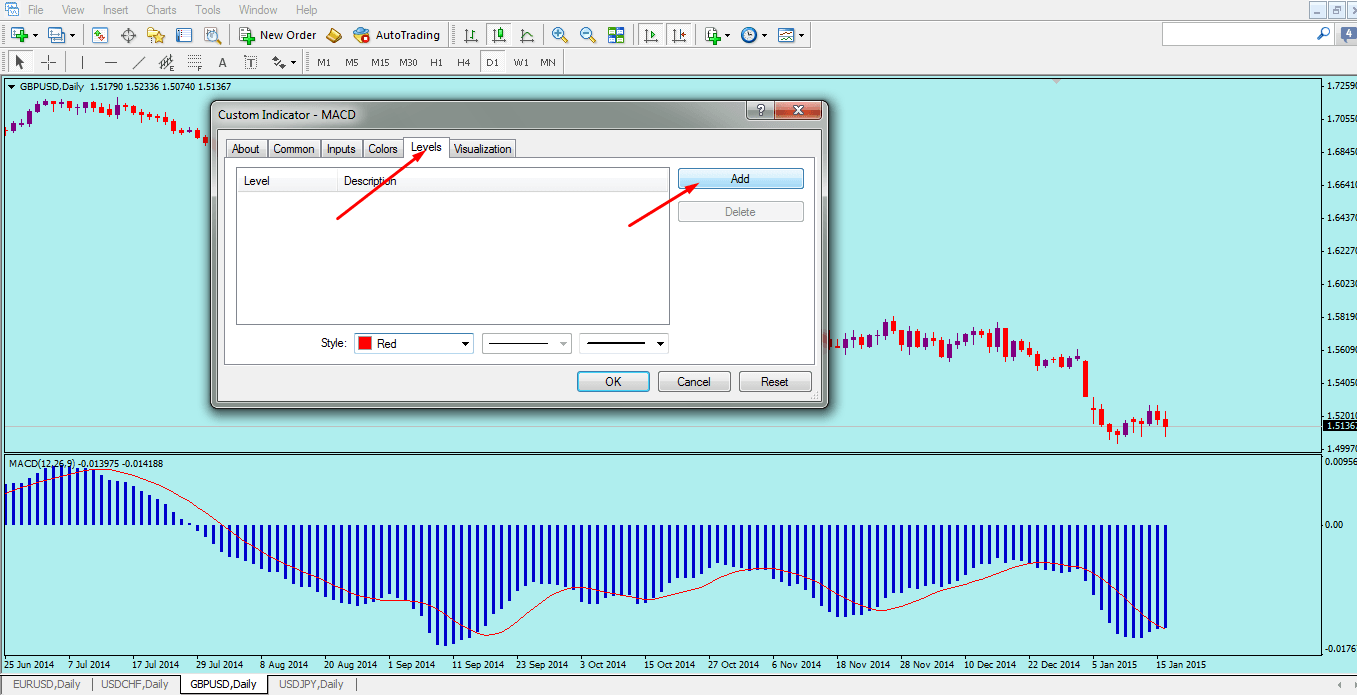 You can delete MACD indicator window from your chart. To delete this MACD, "Right-Click" on it. New window will be opened. Then Click "Delete Indicator Window". MACD will be removed from your chart.


Submit Your Comments: