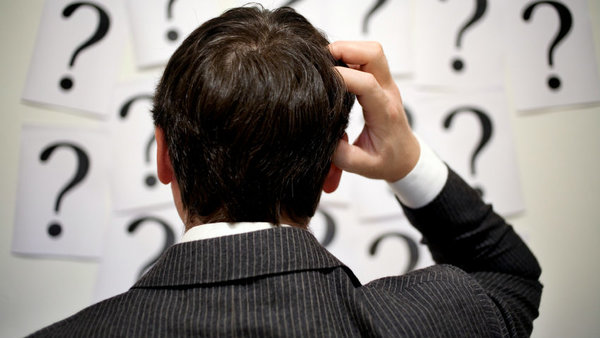 The Forex Market is very attractive to new traders. You don't need to make a huge investment to start, and if you get a reliable broker, it will open doors of success. Considering that, following we are giving you a quick guide on how to find a reliable broker.
Regulatory Compliance
A reputable forex broker is a member of NFA and will be registered with the CFTC under Futures Commission Merchant as well as Retail Foreign Exchange Dealer. The NFA regularly regulates organization for the future industry.
It helps to develop rule and programs and services to protect the integrity of the market, investors, and traders. It also helps the members to meet regularities responsibly. CFTC is an independent government agency which regulates commodity future and options in the market.
This authority protects the user and public from fraud or abusive practice in the forex marketplace. Moreover, it tries to offer a competitive and prosperous marketplace for everyone.
A Cleverly designed website doesn't promise the broker is an NFA member or follows CFTC Regulations. If they are a member, they will clearly mention on the website, especially in "About Us" Every country has their own regulatory body. With potential concerns related to the safety of deposits, only open your account with a regulated and reputed firm
Details of Account
Every broker has different account offers, these are:
Leverage and Margin: Forex Brokers offer different leverage amounts, from 50:1 to 200:1. Using a 50:1 leverage, the trader with an account of $1,000 can hold a position valued at $50,000. Leverage works for a trader with potential winning positions as it boosts potential profit.
If backfired, it can ruin the account as the loss is magnified. So be careful with leverage.
Spread and Commission: Broke makes a living out of commission and spreads. A broker who uses commission will charge a percentage of spread. The difference between the bid and asking price of forex pair. Most brokers say they don't charge a dime, but that's unlikely the case.
If a broker doesn't take a commission, he is making money with wider spreads. The spread can be fixed, with the pips (a pip is a minimum unit price change) or the spread can be variable depending on the volatile market. A wider spread means a difficult to profile. Popular trading pairs have higher spreads. So be careful.
Deposit: When you open online forex demo trading account, you invest a little in initial deposit. The buying power is greater than your minimum despite. This is why the Forex Market is very attractive to newbies. Brokers offer different accounts including Mini, Micro, and Standard Account. Everyone has different initial deposit requirements.
Withdrawal and Deposits: Every broker has a specific amount withdrawal and funding policy. The broker can allow the account holder to fund accounts online by any of the following means:
Credit Card
PayPal
Wire Transfer
Bank Check
Business Check
Withdraws are made by check or a wire transfer, and the broker can charge a fee for any of these services.
Currency Pair
Thera is many currencies available for trading, but only a few of them enjoy major success. Therefore, the broker you choose should let you choose the greatest liquidities. The Major pairs are US Dollar/ Japanese Yen, Euro/ US Dollar, US Dollar/ Swiss Franc, and British Pound/ US Dollar.
An Ideal broker offers a wide selection of pairs, but it's important they offer pairs you are particularly interested in. Therefore, know what the broker deals in and search the tool he offers. For example, if you sign up with someone trading in gold, he would offer excellent gold market technical analysis, live chart and price forecast
Customer Care
Forex trading happens all around the clock. Therefore, customer support should be available at any time. The user should be able to speak with a live person easily instead of wasting time with an auto-attender. When choosing a broker, make a call as it will give you a proper idea of how much they care about customer service.
Focus on wait times and the representative's ability to answer your every question related to spreads, leverage regulations and company details. These details show experience and ability to handle large trade volumes.
Trading Platform
Trading Platform is an investor's portal to the forex market. The trader should make sure the platform and software are user-friendly. It should offer a variety of technical analysis tools to assist trades. Lastly, it should have clearly designed buy and sell buttons.
Depending on the market, it should also accommodate a Panic Button which will close every open position. A badly designed interface will end up in costly mistakes like add a position instead of closing it.
Submit Your Comments: