Gbpusd has broken very strong resistance level at 1.3000. Since few days, this pair was trying to break this physiological level. Now, this pair is staying above this broken level. It can be new support level for this pair. We can wait for retest from that level and look for buy again.
If we can look on h1 time frame, this pair has clearly broken this level and forming bullish momentum. We can't see any bearish reversal at this moment. So we need to stay in bullish mode.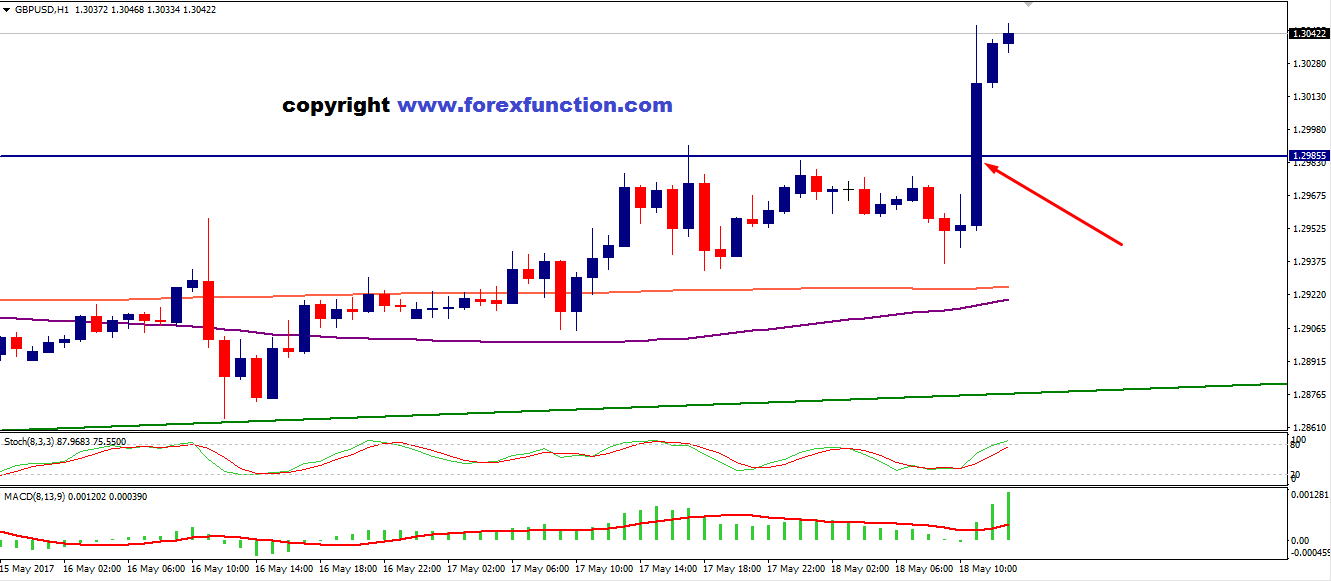 This pair is still on upward mode for a long time as we see on the chart. So it is better to look for the buy on this pair. If any bearish candle appears, we will update signal and analysis on the website.
Submit Your Comments: