London breakout strategy is very profitable intra-day trading system. This strategy can give 30-50 pips everyday from every major pair. Principle of this trading strategy is very simple and easy to use. New traders can make profit from this strategy easily.

Market usually remains in ranging mode on Tokyo session. London session starts after the end of Tokyo session. Then market acceleration starts and breaks the ranging area.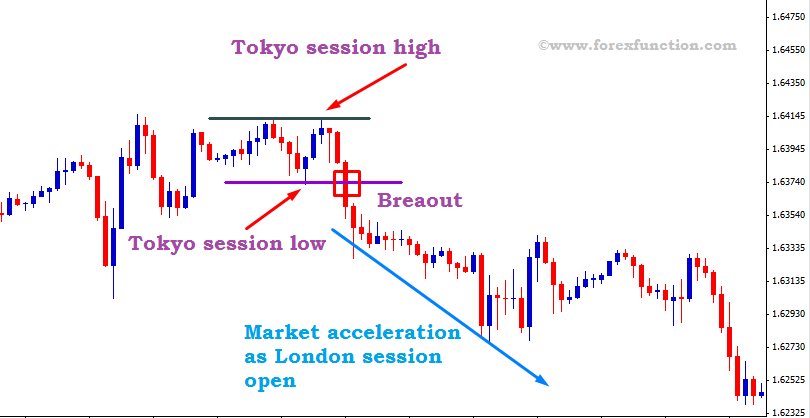 Strategy requirement:
For this strategy, first you need to determine the ranging area. In the Tokyo session, market will make low and high. You need to draw a horizontal line at the low price, same you need to do for high price like as figure. You just need to wait for breakout at the beginning of the London session. When London session starts, market accelerates sharply. Thus you can take any entry easily from this strategy.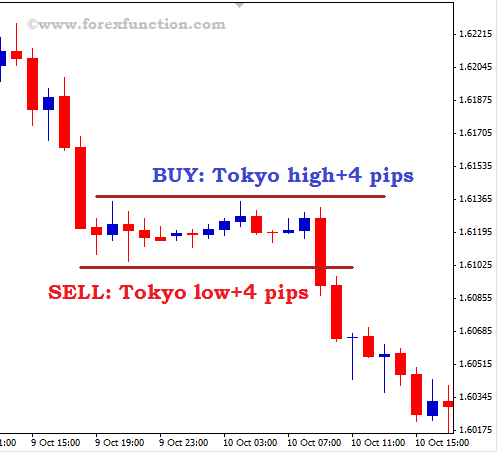 How to trade on this strategy:
For applying this strategy you need to see the main trend of the pair. If the pair moves in one trend direction, only then you apply this strategy. First you need to mark the ranging area. Then you have to note down the high price and low price between this ranging area. Then you have to set pending buy stop 4 pips above the high price of the ranging zone.

Similarly you need to set sell stop 4 pips below the low price of Tokyo ranging area.
For buy entry, stop loss will be below the Tokyo session low price.
For sell entry, stop loss will be above the Tokyo session high price.
Target will be 1:2 risk ratio for both type of entry.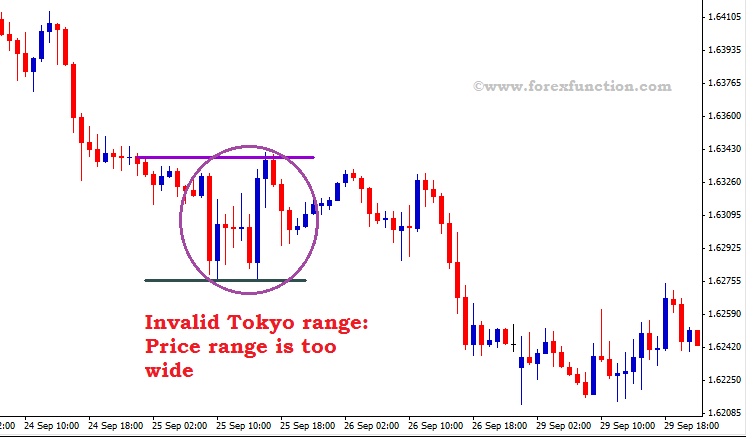 When avoid from this strategy:
If you find wide range in the Tokyo session, then you need to avoid this strategy at that day. This range should be very tight. If you see some volatility in Tokyo session, then you can get false breakout at the beginning of the London session, so in this situation you need to avoid from this strategy.

Currency pairs: All major pairs specially EURUSD, GBPUSD, NZDUSD, AUDUSD, USDCHF, USDCAD, USDJPY.

Risk warning:
You must follow money management applying this strategy. You must set stop loss and you can take 1-2% risk for each trade. Before applying this strategy in the live account, you need to test this strategy in demo account for 2-3 months. If you get good success rate in this strategy, then you can apply this on your real account.
Submit Your Comments: