Parabolic SAR (Stop and Reverse) indicator is a common indicator which is used for identifying new trend. It is very effective indicator for identifying reversal of the market price. This indicator allows traders to get reversal signals from the beginning of new trend. It is appeared by a series of dots over or below the price. If these dots appear above the market price, then it indicates down trend. When these dots appear below the market price, then it indicates up trend.

In this tutorial, you will learn:
(1)how to set Parabolic SAR indicator on your chart,
(2)how to customize its parameters,
(3)how to remove this indicator from mt4 chart.

How to set Parabolic SAR indicator
First open chart in the mt4 platform. Click on "Insert". Then click on "Indicators" and "Trend". You will see your desired indicator. Then click on "Parabolic SAR" .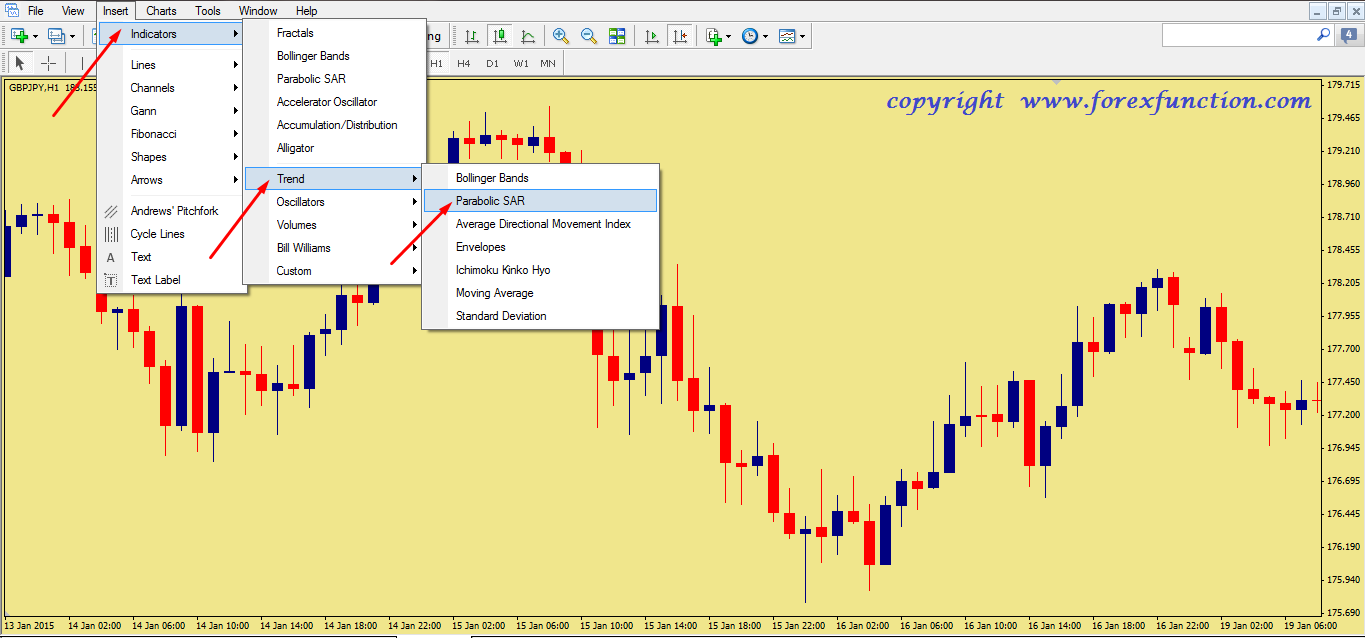 How to customize its parameter
You can customize the parameter of this indicator. In "Parameters" tab, you will get "Step" and "Maximum" option. You can put your desired value on step and maximum box. Default setting (Step=0.02, Maximum=0.2) works better. Here you can change the color of style and width of Parabolic SAR indicator.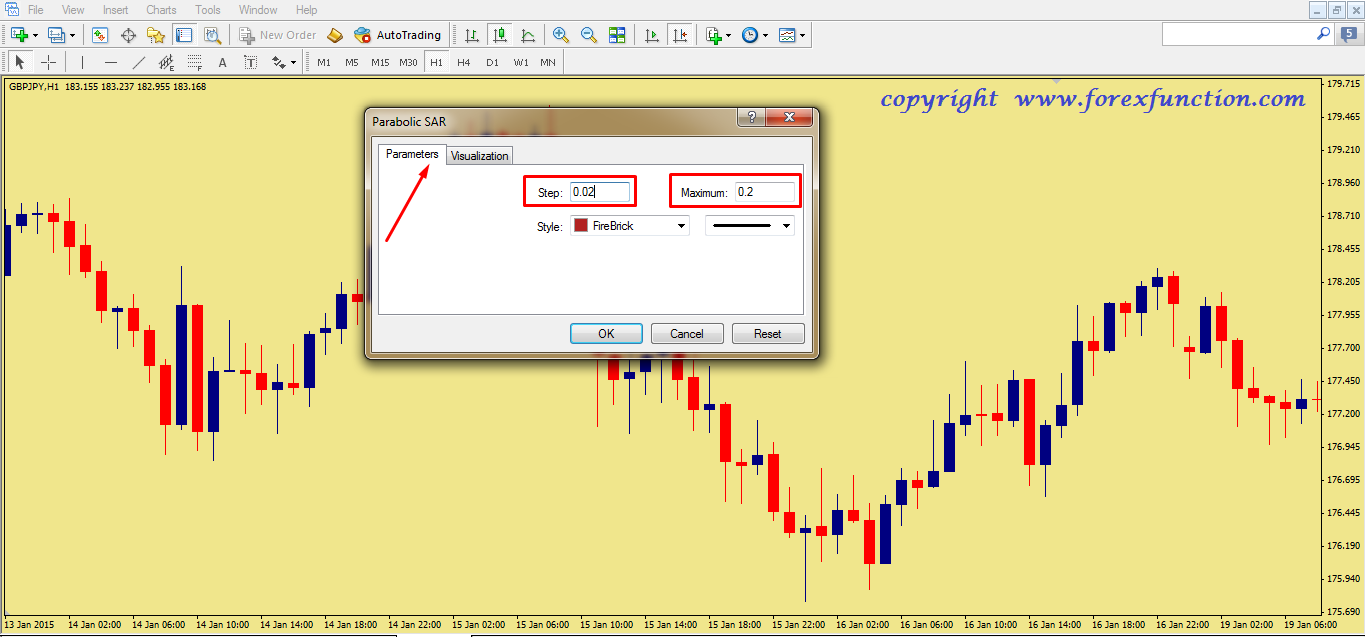 How to remove Parabolic SAR indicator from chart
You can disappear this Parabolic SAR indicator from your chart. You need to move your mouse on the indicator and press on "Right-button". You will get new window. Then click "Delete Indicator". Thus Parabolic SAR indicator will be disappeared from your chart.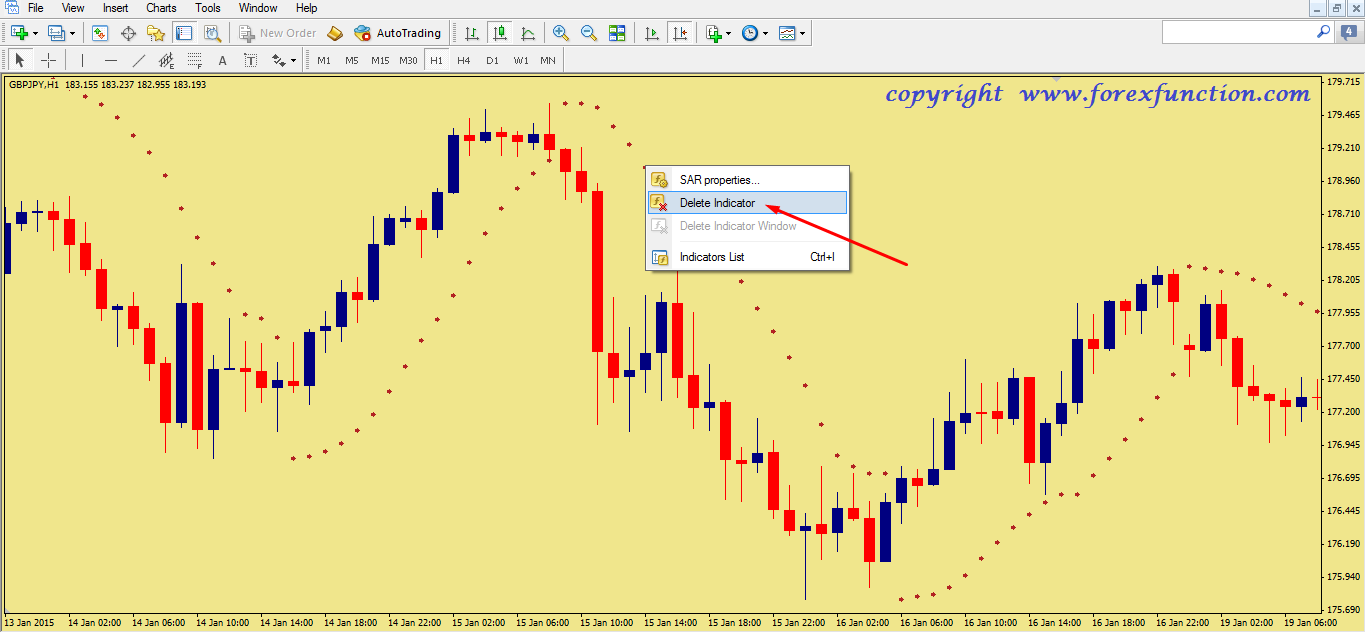 Submit Your Comments: