Alligator is a combination of 3 moving averages. It is used for finding trend and ranging of the market. Market price above alligator indicates bullish trend and below alligator indicates bearish trend. This indicator is used for many profitable strategies.

In this tutorial, you will learn:
(1)how to set Alligator indicator on your chart,
(2)how to customize its parameters,
(3)how to remove Alligator indicator from mt4 chart.

How to set Alligator indicator
First open your mt4 platform and open your desired chart. Click on "Insert". Then click on "Indicators" and then click on "Bill Williams". You will see your desired Alligator indicator. Then click on "Alligator" .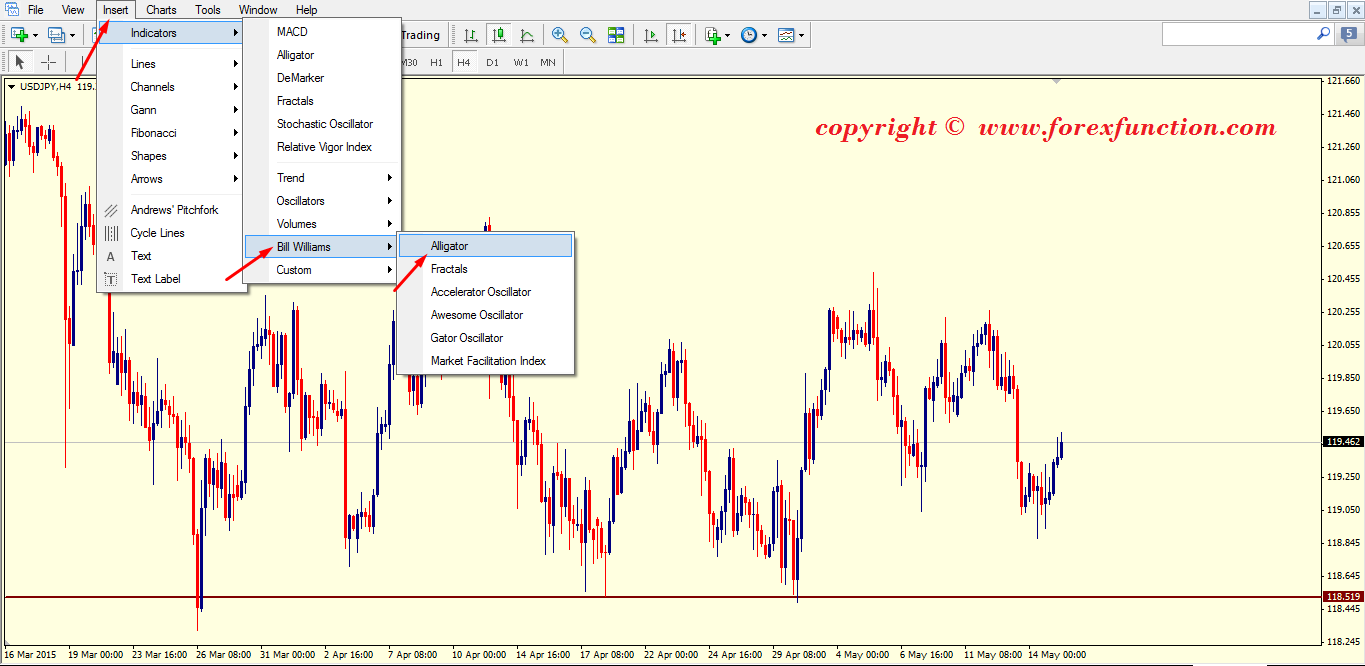 How to customize its parameter
You will find a new window to customize different parameters of alligator indicator. In "Parameters" tab, you will get different types of "Period" option. You can use default value in shift box. Select smoothed as method.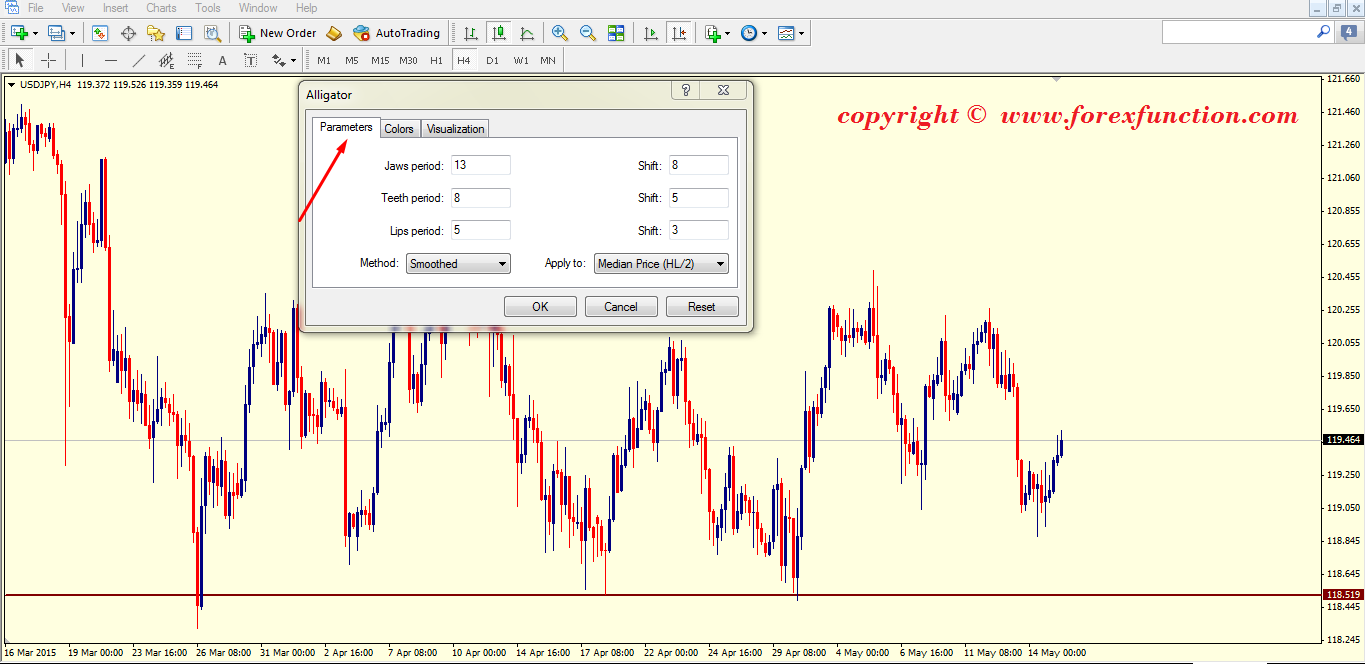 In "Color" tab, you can change color of three indicators. It is better to select three different color for every moving averages. You can change style and width of these indicators from this tab.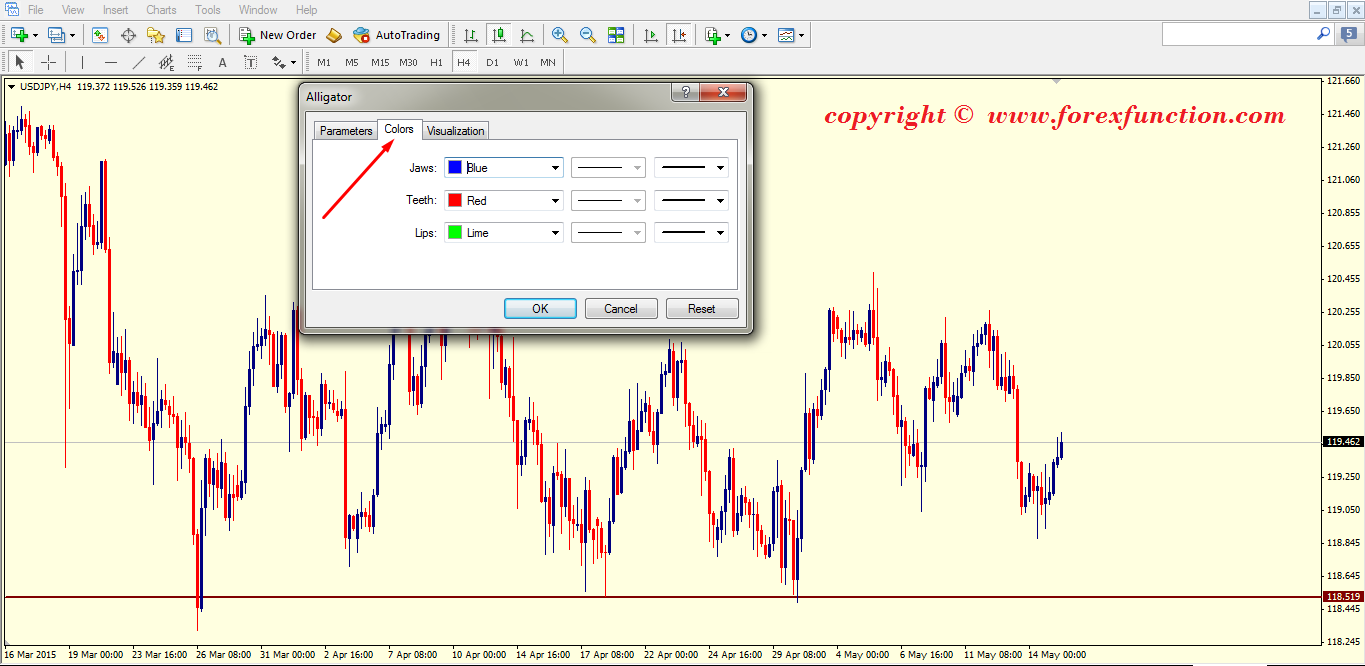 How to remove CCI indicator from chart
You can remove this Alligator indicator from your mt4 chart. To remove this indicator, you need to move your mouse on the indicator and press on "Right-button". New window will be appeared on the chart. Then click "Delete Indicator Window". Thus Alligator indicator will be disappear from the chart.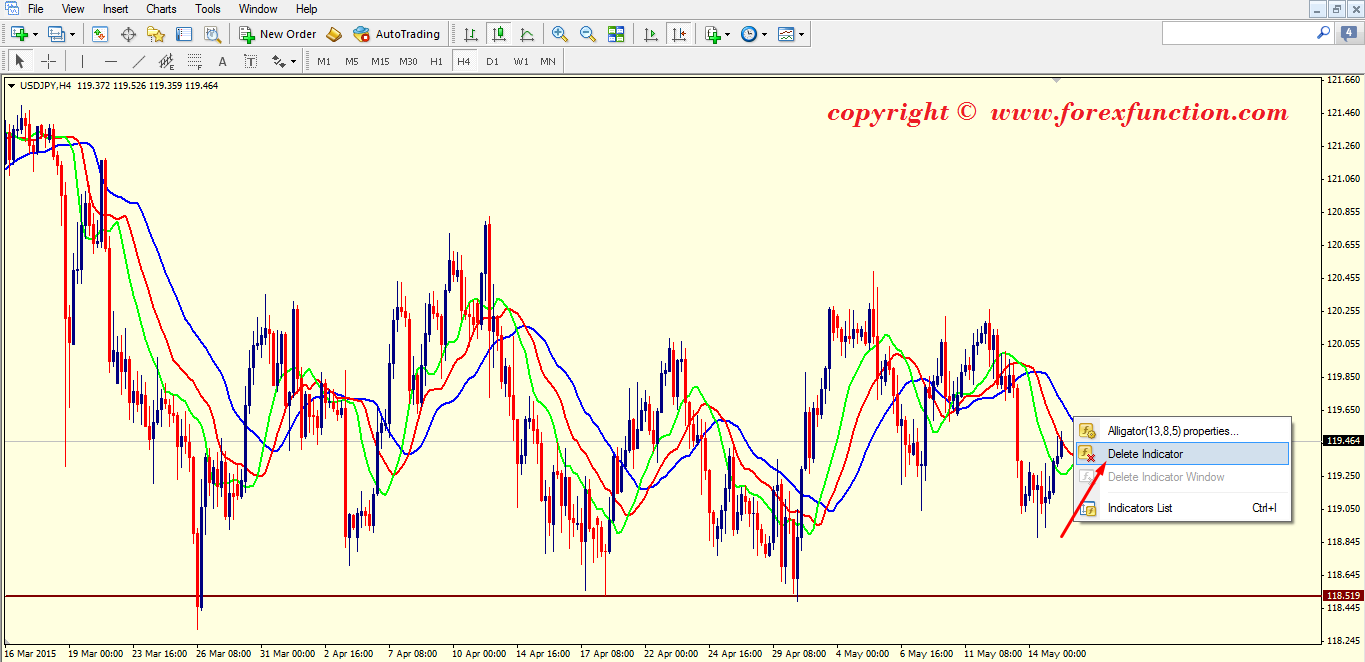 Submit Your Comments: