200 exponential moving average is powerful trading tool for identifying trend and swing trading. In this strategy we will use 200 EMA and RVI for finding swing signal. We have to find signal in this strategy in trend direction. RVI is used as trade confirmation. Winning chance from this strategy is very high. In trendy market, you can gain 50-100 pips in every trade from this strategy.

Required indicators:
(1) 200 EMA
(2) RVI (Relative Vigor Index)

How to get buy signal
We will search buy entry when market price is above 200 ema. Then we need to look at RVI, when RVI stays on oversold area, then we will get buy signal. When RVI makes crossover at low, then we will take buy entry. Look at the example below in the picture to get some buy setup according to this strategy. In the first buy setup, market moved 120 pips. After buy signal, it started to moved up. So we need to buy when all condition fulfills.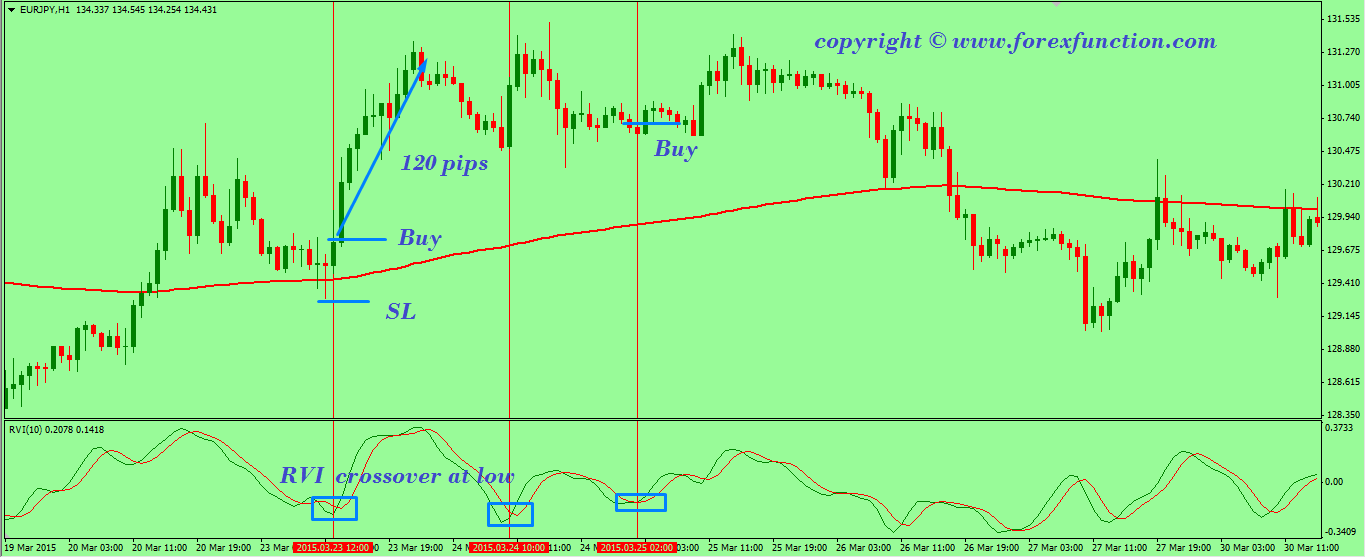 How to get Sell signal
We will search for sell entry when market price stay below 200 ema. Then we need to look at RVI. When RVI moves overbought area and makes crossover, then we will get sell signal confirmation. For example, look at below picture. In first example, market fall 120 pips from the entry. In others example, profit was 55-95 pips. So this strategy gives some good amount of pips from every trade.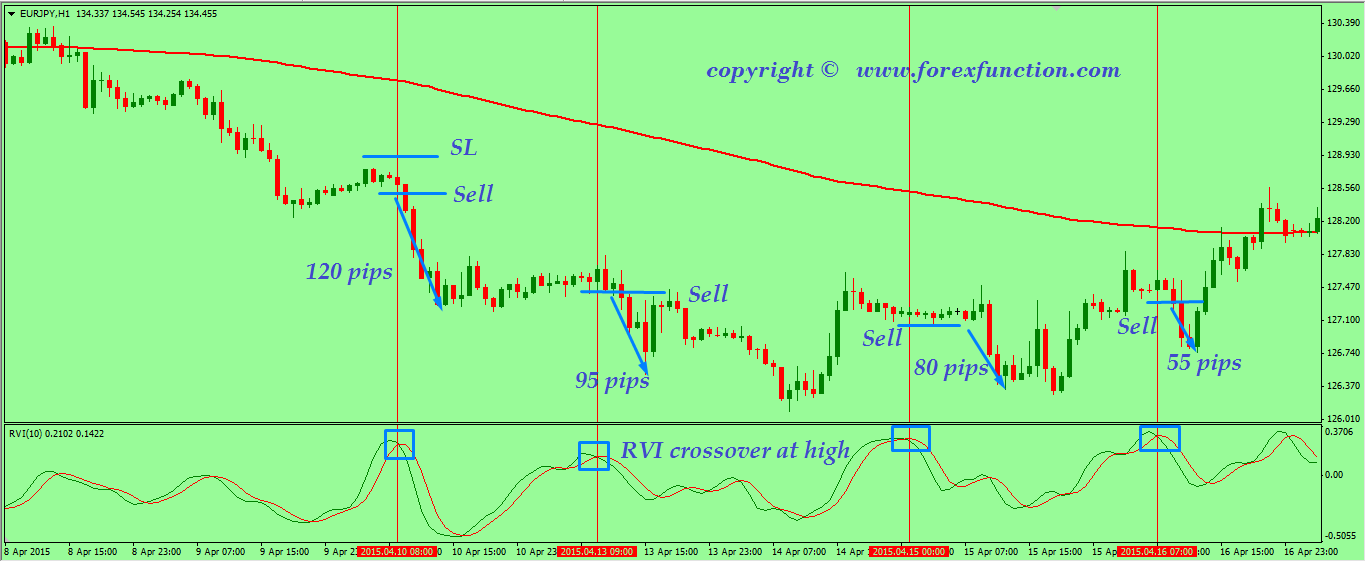 Time frame: H1, H4, Daily. You can use on lower time frame for scalping

Currency pairs: All pairs.

Take profit and Stop loss:Take profit should be 50-120 pips.
Stop loss should be placed above swing high for sell signal and below swing low for buy signal.

Risk warning: Trade in this strategy with your own risk. You must follow money management theory for following this strategy. Before using on real account, you need to use this strategy for 2-3 months on demo account.
Submit Your Comments: