Alligator indicator gives trend direction. With this trend, we will find trade setup for this strategy. This simple strategy is based on this indicator. This strategy is very easy to follow and profitable also. With low risk, we can get signal and winning ratio is also very attractive.

Required indicators:
(1) Alligator Indicator (Default setting). click here to know, how to set Alligator indicator

How to get buy signal
We will search for buy entry when price moves above alligator indicator. Then we will wait for retrace of the price. When price will touch alligator and form bullish candle, then we will get buy signal. You will get example of buy signal setup in the below chart example. Price touched yellow moving average and at the point we will take buy entry. Thus we will find buy entry until price stays above alligator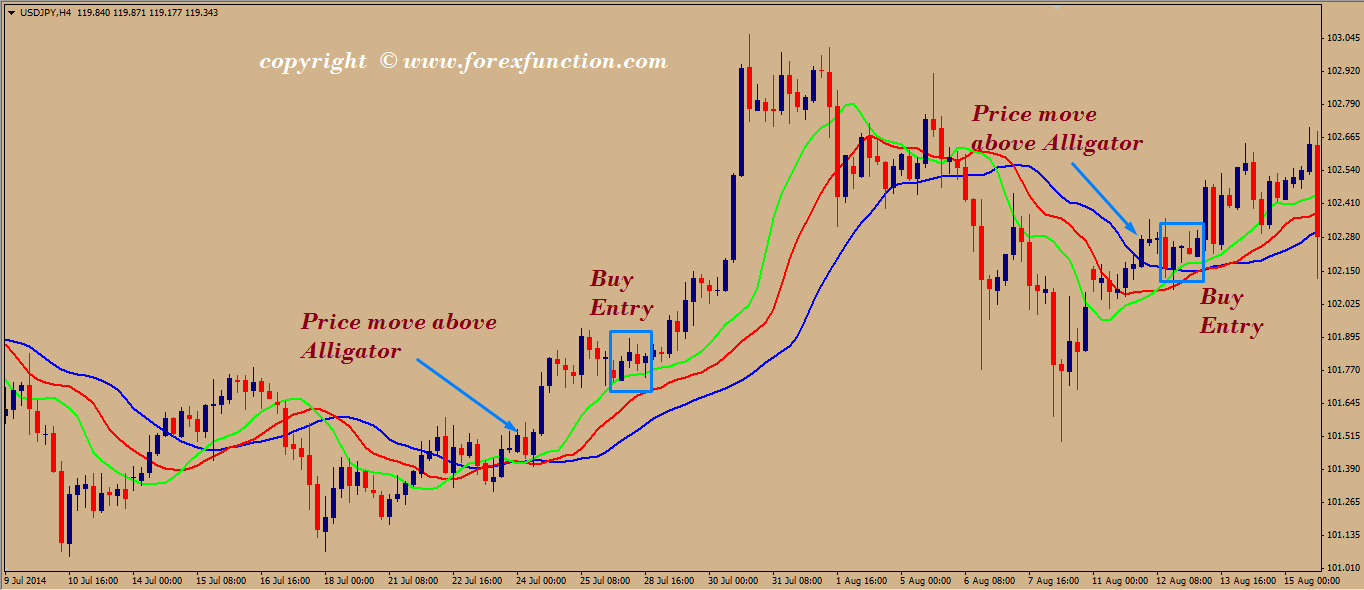 How to get Sell signal
We will search for sell entry when price falls below alligator indicator. Then we will wait for retrace of the price to move up. When price will touch alligator and form bearish candle, then we will get sell signal. You will get example of sell signal setup in the below chart example. Price touched alligator and at the point we will take sell entry. Thus we will find sell entry until price stays below alligator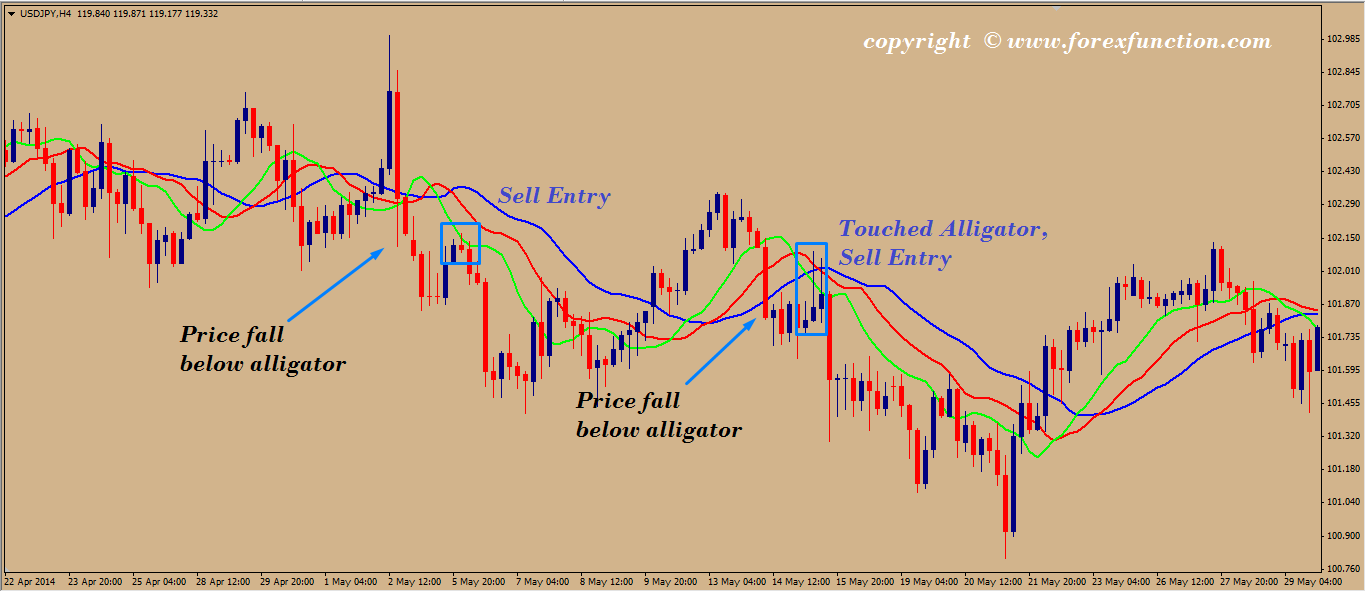 Time frame: H4 is preferable.

Currency pairs: All pairs.

Take profit and Stop loss:Take profit should be 50-120 pips. When any signal hits 50 pips, then you need to move your stop loss at entry point and wait for final take profit.
Stop loss should be placed above swing high for sell signal and below swing low for buy signal.

Risk warning: Don't use this strategy on ranging market. Avoid news time trading with this strategy. You have to follow money management theory for following this strategy. Use this strategy on demo account and then apply this on real account.
Submit Your Comments: