EURUSD is looking for more upward movement. This pair is near to resistance level at 1.1265 level. If this pair can break this level, more bullish movement can be expected.

On the other side, if this pair failed to break this resistance, then we may see strong fall on this pair. We can get 50-60 pips fall on eurusd.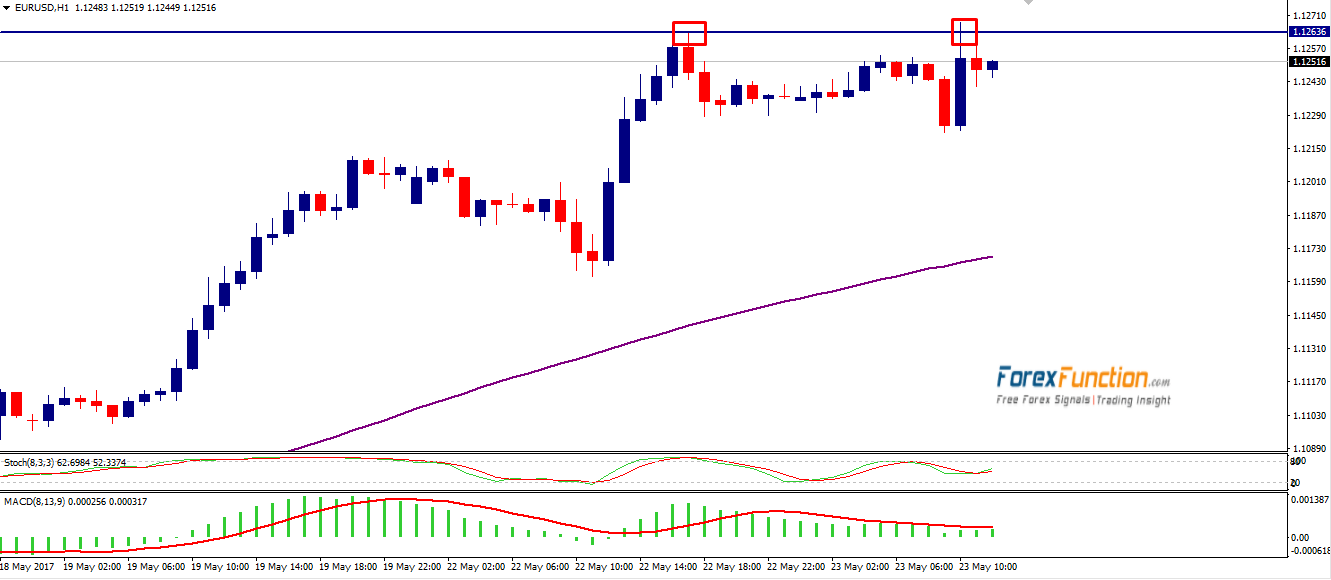 On the chart, we can see, this pair is touching the resistance and trying to break this level. After the breakout, we can see big bullish movement on this pair.

On h1 time frame, we can see that this pair is following a long upward trend. So this is fully in an uptrend. We need to wait for a pull back from short-term support level. 1.1220 level. For buy entry, SL will be below the recent swing low. TP will be 30-50 pips.
Submit Your Comments: